We pride ourselves on 'design, supply & installation', as a one stop shop, with the largest range in South Australia pergolas, decking, sun and weather protection and privacy screening products in delivery the best possible outcome for our customers.
In support of providing the largest range of premium quality sun and weather protection products, Pergolas of Distinction are licence supply and install partners of world leading manufacturing companies Louvretec, Markilux, Gibus and Renson.
All of these companies invest significant resources into research and development to ensure that we are able to deliver the authentic functional building features that will change the way we live and work.
The quality of the range of products engineering is guaranteed to deliver the connection of indoor and outdoor experience whilst maximising energy savings.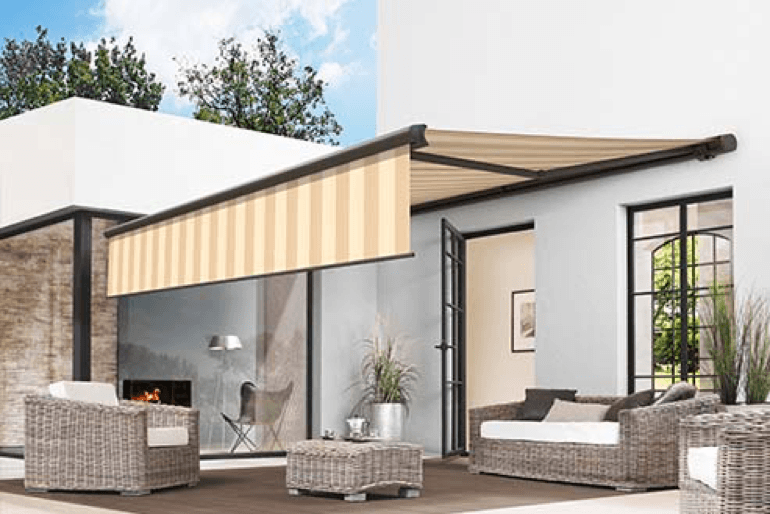 Louvretec
Louvretec premium range of shade and lourve systems allows you to enjoy the summer and winter protected from the elements.
The product range which is exclusive to Pergolas of Distinction in South Australia, include opening roofs, sun lourve systems, outdoor blinds, glass doors, retract systems, gates and shutters which are customised to add an attractive living spaces and sun and weather protection to your premises.
Louvretec creates a flow from indoors to outdoors adding aesthetic and functionality to your residential or commercial premises with Louvretec range of premium products.
Louvretec stands by its statement and product range are "engineered for life".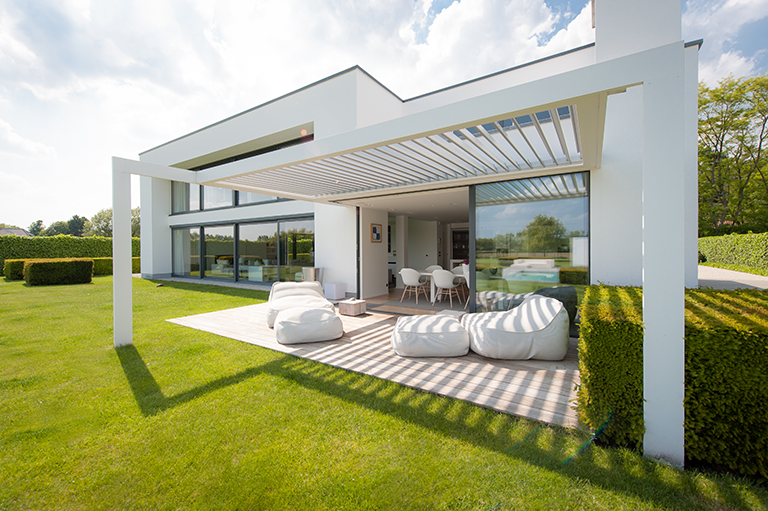 Markilux
Markilux is not a market leader without reason – clients consider Markilux as the experts of attractive sun shading, blinds and awnings made in Germany for Australia.
For more than a quarter of a century, Markilux has been making sure that life on the deck, balcony and patio is made even more enjoyable.
The company brings two sets of skills to this task, on the one hand their technical understanding of design engineering, and on the other a highly developed knowledge of textiles.
Markilux design and produce every part of our highly durable, light and creative frameworks and mechanisms in house – to measure, for your own personal place in the sun. And the stunning covers available for your individual markilux fabric are also designed and produced by Markilux.
The best part Markilux delivers a German engineered product from measure and order delivered and installed within 6 -8 weeks ready for you to enjoy the outdoors with a retractable awning of your choose.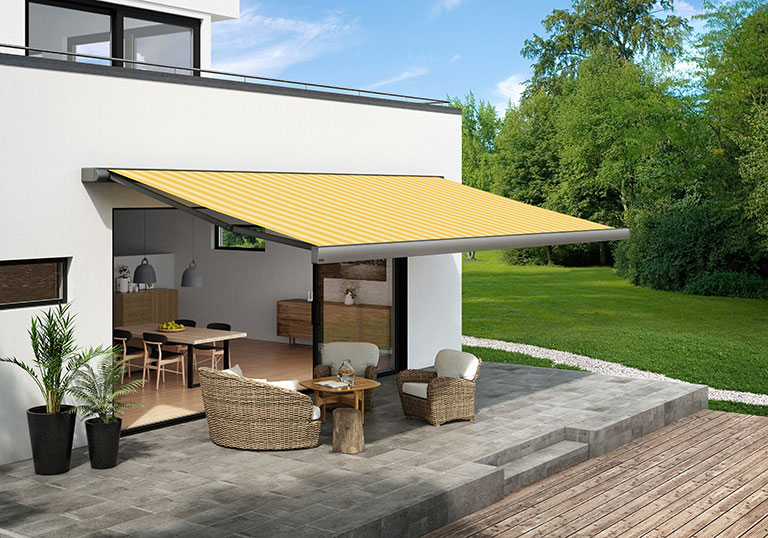 Corradi
Italian Design tailored for you. Corradi brings an unmistakable touch to any outdoor setting and decor, and allows you to live extra-ordinary.
Individually designed for your home, restaurants and tourism facilities transforming the outdoor space into a living space.
Wood or aluminium, anchored to your home, existing retail building or free standing.
The option of flat or tilted, open around the perimeter or enclosed, the Corradi outdoor room range consists of made to measure fully customised products to create your ultimate outdoor living space. Corradi range can covers Retractable Roof, Louvred Roof, Sun Sails and Zip Blinds.
Corradi has been designing and producing personlised and unique outdoor solutions for public and private spaces since 1978.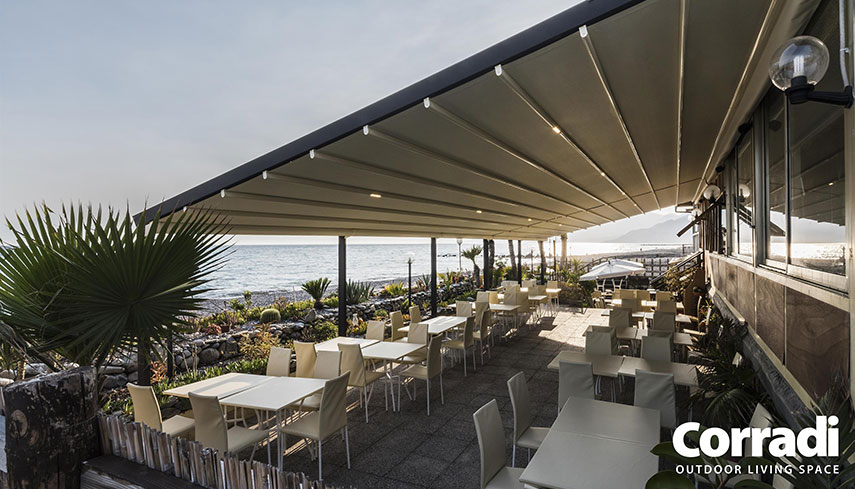 Renson
Renson is the European trendsetter in the field of natural ventilation, outdoor solar shading and outdoor products.
The sun protection systems of Renson allows you to control the sun penetration of sunlight, stopping the sun in the warm months and allowing the suns heat in the colder months reduces your energy consumption.
Sufficient natural light and ventilation in our homes and commercial buildings is essential to create a healthy living and working environment.
Renson product range delivers on all the building essentials, controlling the penetration of sunlight and shading systems, natural ventilation incorporated in the building and fixtures designs to maximize energy efficiency.
Renson manufacture high-grade products in ultramodern production facilities. All products are tested in the most extreme conditions until Renson arrives at a flawless end result, which enables them provide our customers with guaranteed optimal quality.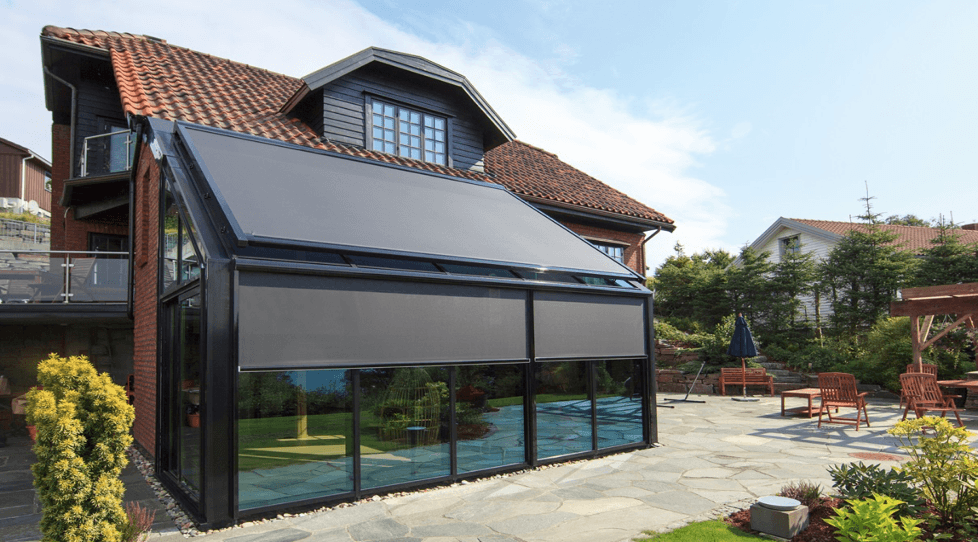 Somfy
Our products paired with world leading automation systems manufacturer Somfy adds a touch of luxury and sophistication to your home, office, retail, hospitality, education or commercial premises.
Radio Technology Somfy (RTS) is the exclusive Somfy platform to enjoy and maximise the benefits of your sun and weather protection products. In a touch on your app, all your Somfy motorised solutions are in one place, allowing you to opening and close them all with just one touch.
RTS allows users to enter a world of solutions designed to create ambiance and bring designs to life to provide the ultimate combination of luxury and performance effortlessly. RTS is offered with a variety of control options such as hand-held remotes, wireless wall switches, table top controls, mobile device control, timers and sensors