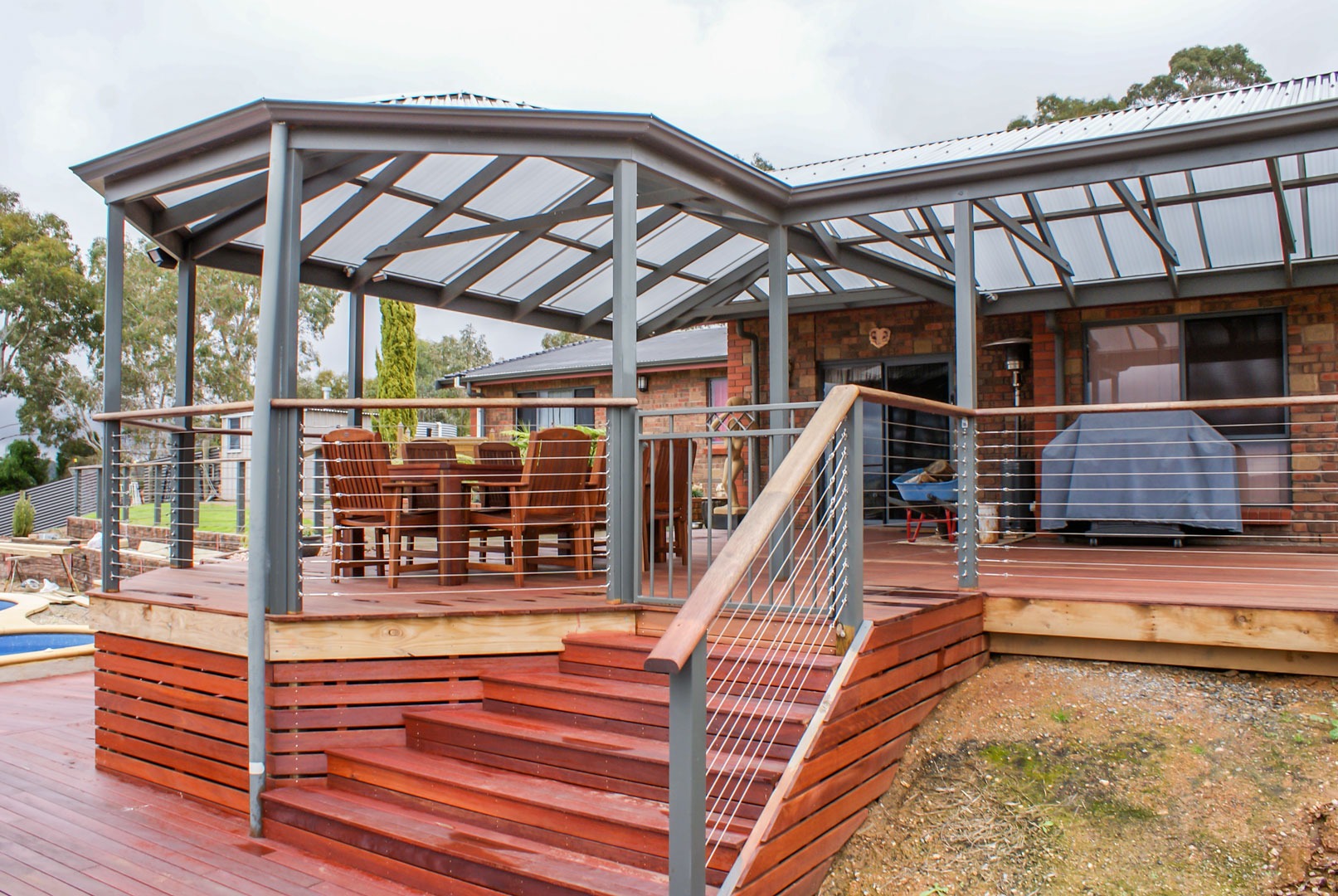 With a stunning start to summer, this time of year can only mean one thing: Christmas is just around the corner! What better way to spend this holiday season than in the outdoors in your own backyard. With any Pergolas Of Distinction pergola, verandah, patio or deck, turning your backyard into an outdoor entertaining bonanza is just as simple as singing along to Jingle Bell Rock.
Here are some ways to make the most of your outdoors this Christmas:
1. Classic Christmas Feast
Nothing says an Aussie Christmas quite like having the family gather around the table for a feast! Setting up the table underneath your pergola, decorated with a candy cane and tinsel galore is sure to get the Christmas spirit into full swing. With Dad at the BBQ, Nans famous pavlova and that one uncle whose had a few too many, you can enjoy the family fun and escape from the sun's rays under your South Australian made pergola.
2. Relaxed Family Picnic
Sprawl out the blankets, bring on the cheese boards and of course the wine! What better way to soak up the sun and festivities than a good old picnic? Put on the classic tunes, then stretch and relax the Christmas Day away with friends and family.
3. Backyard Sports
One way to keep everyone entertained is with a friendly family game or match. Whether it is backyard cricket, kicking the footy or even a serious game of totem tennis – it is a great way to get everyone involved (and to work off all those festive feastings).
4. Party Time!
Decorate your pergola and deck with baubles, tinsel and plenty of lights! So, move the furniture and Mum's favourite vase out of the way and transform your outdoor entertaining area into a mesmerising party extravaganza. Don't forget to unleash all the best Dad dance moves as much as possible, too.
No matter how you decide to spend your Christmas, may it be filled with laughter, food and great memories – made all the more possible under a South Australian-made pergola, verandah, patio or deck thanks to Pergolas Of Distinction. Merry Christmas!