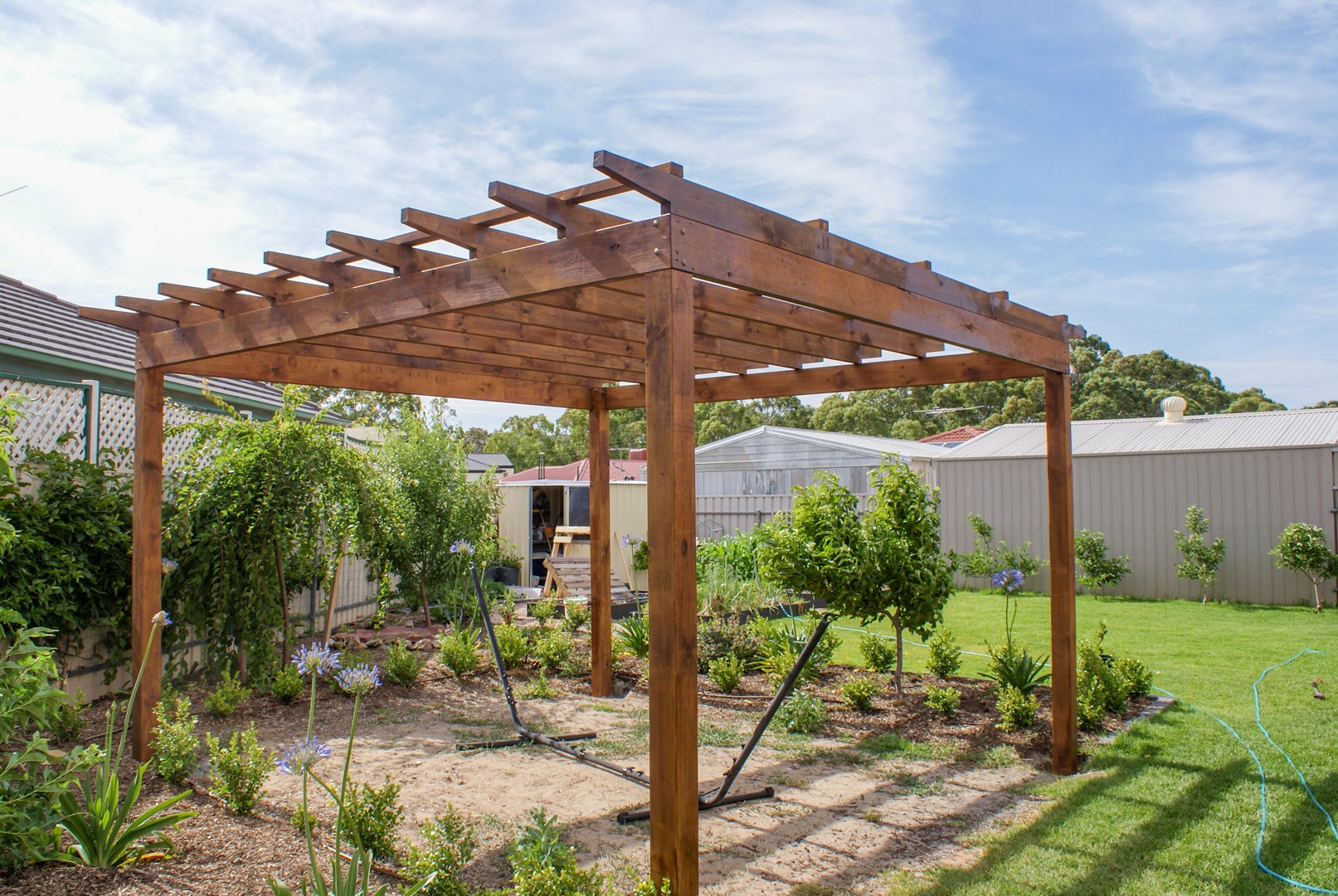 The month of madness is winding down for us South Australians… From the Adelaide Fringe Festival, to the Adelaide 500, Ed Sheeran and WOMADelaide coming to town – it's been easy to get swept up in all the chaos and to forget about the need-to-do projects around the house.
That's why this coming Easter long weekend is the perfect time to pick-up the slack and get onto those household chores you've been neglecting all month.
To help get on top of all those odd jobs and home, the team at Pergolas of Distinction have listed a few ideas to get you started:
Spot of Painting:
Everyone knows a fresh coat of paint can really revamp any home! Whether this is just a new coat or a bold feature wall, you can even paint the front door a contrasting colour to add a something special to your home. Another way to refresh your home is by also painting the deck or restraining it – and just before the winter months, too.
Wardrobe Change:
With the weather changing and new styles being introduced, now is the perfect time to sort that old clothing (and if you're lucky, buy some new pieces too). Bring forward those woolly jumpers and scarfs, storing the summer tank tops and board short away ready for the warmer months. This will help to free up space in your wardrobe. A good rule of thumb is if you haven't worn it in the last year, chuck it – or better yet, donate to your local Salvos, St Vinnies or Savers.
De-Clutter and Re-arrange:
An easy way to make a room appear new is by rearranging your home décor – ornaments, lamps, even rugs! You can even incorporate a new feature colour by swapping out a few items, like cushions, with different coloured or patterned options. Swapping around just a few items can make a world of difference. Why not change your colour scheme to reflect the season?
Outdoors
It's time to address that letterbox you have been meaning to put up, the deck you've been meaning to oil, the light bulb you been meaning to change or even put up those house numbers. What better way to make your long weekend a useful one than by addressing those odd jobs you know you said you will "get to… one day".