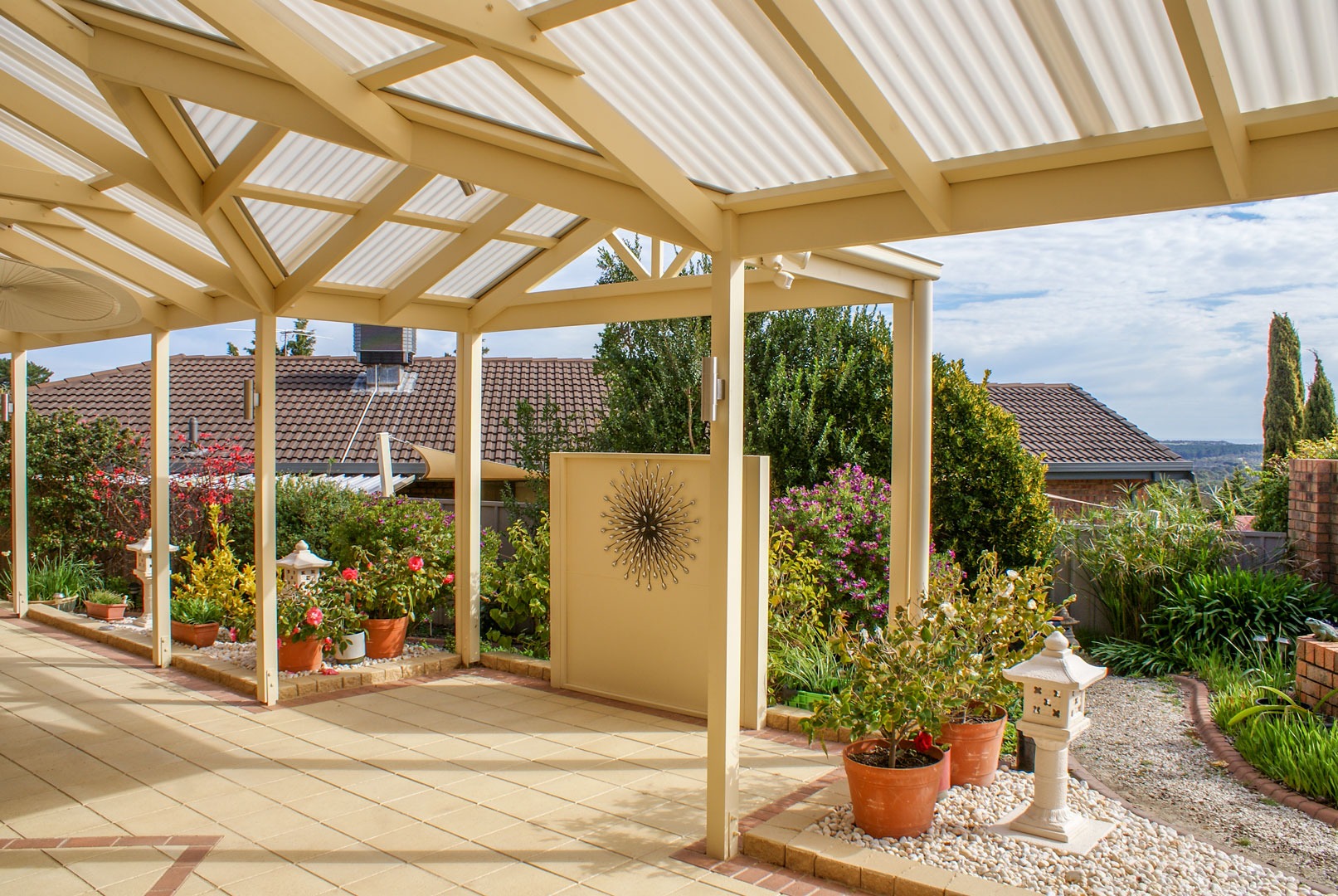 While autumn isn't necessarily the time of year for fruitful greenery here in South Australia, that doesn't mean you have to neglect your garden or plants entirely till spring arises! In fact, did you know that greenery can improve your mood year-round, stimulating productivity and calmness?
Pergolas of Distinction have been hard at work, researching some ways that you can make your green thumb glow this autumn:
Garden Sculptures:
A way to add some contrast and interest into your garden this autumn is by incorporating a sculpture or fountain feature. The size and intricacy can add to the interest of your garden, and some cultural-inspired pieces you can make your garden feel like a mini-escape right in your own backyard! Placement of your sculptures can also play an important part, and it does not always have to be the centrepiece. You could possibly try smaller sculptures placed in between larger components or hidden in smaller spaces.
Potted Plants:
Potted plants are another way to add some extra elements into your house or yard. When you mix up styles using patterned pots or even vases, the possibilities are endless. Co-ordinating the colours of your pots within your space can help breathe a new burst of life into a previously dull area. Style and textured options can add another dimension also, and with the plants being potted you are given more freedom in re-arranging, changing plants and placement around your home. Why not try a smaller potted feature upon the dining table or on your desk to help you focus while you work?
Hanging and Draping Plants:
The art of draping plants on the porch is back in fashion! To add another feature to your Pergolas of Distinction outdoor entertaining space, why not try hanging a ceiling plant or vines? This will be sure to add character and life all year round. You could even try planting some fruit or veg vines – which will not only look great, but it will taste great too!
Succulents:
The craze has truly taken off with household succulents, and it's not hard to see why… The small and interesting looking plants require little attention and water, making them the perfect household feature anywhere in your home. Plus, there are many varieties with even some sprouting gorgeous and vibrant flowers.