Pergolas of Distinction want to introduce an excellent outdoor blind. These blinds will add style and innovative functionality to the exterior of your home.
The humble Venetian blind is now available as an outside product. All thanks to the people at Hella™ and their External Aluminium Venetians. Hella™ is one of Europe's leading manufacturers of sun and weather protection outdoor systems. The product is now available through us. Pergolas of Distinction is the only installer of this product in Adelaide, South Australia.
These quality Venetian style exterior aluminum blinds are a flexible and highly effective sun and privacy screen solution. The external blinds ensure optimal results for the look and functionality of your home from the outside.
Your new Hella™ External Aluminium Venetian Blinds will function perfectly in our South Australian and local Adelaide climate. As a result, they add an exceptionally unique and classy look to the exterior of your home regardless of the size of the window. For more details or enquiries on this outdoor blind, call us now.
Less cooling energy during summer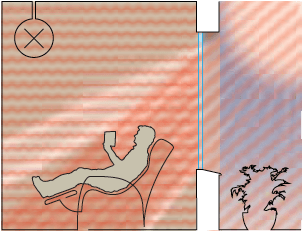 Heat can enter the living space without hindrance. The temperature inside the room is unpleasantly high.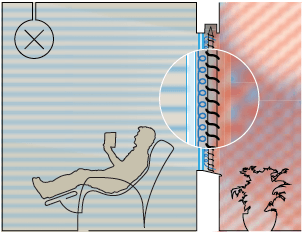 The air circulation between external blinds/Venetian blinds and windows largely eliminates heat transfer via convection.
Less heating energy during winter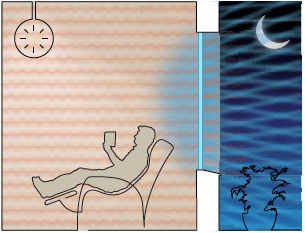 In cold temperatures the windows and glass facades function like a thermal bridge. The warm air escapes and it becomes unpleasantly chilly in the living area.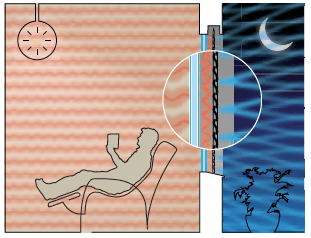 When the external blinds/Venetian blinds are closed, an air cushion is created in front of the glass which prevents circulation of air. As a result, the warm air stays inside the living area and keeps the cold air outside.
Types Available
Hella
Alloy blades
Variety of connection details
Gibus
Serge Ferrari membranes / fabrics
Opatex membranes / fabrics
Product Gallery
Click on a thumbnail below to view a larger image.